Pearl Islands Day Tours
Isla Contadora, Panama
Phone: 507 6046-8005 / 507 9265-1901
PearlIslandsDayTours.com
COVID Info:
Adventure Activities – During the COVID Pandemic. The Beaches are open!!! However, it is recommended that you arrive in Las Perlas with proof of a COVID-free test. The community will appreciate it!
All our activities are available limited to private groups as we will not be mixing groups during the pandemic. But do get out into the ocean, snorkel, sight-see, island hop. You deserve the break. I highly recommend our COVID-times Ferry Package for Isla Contadora: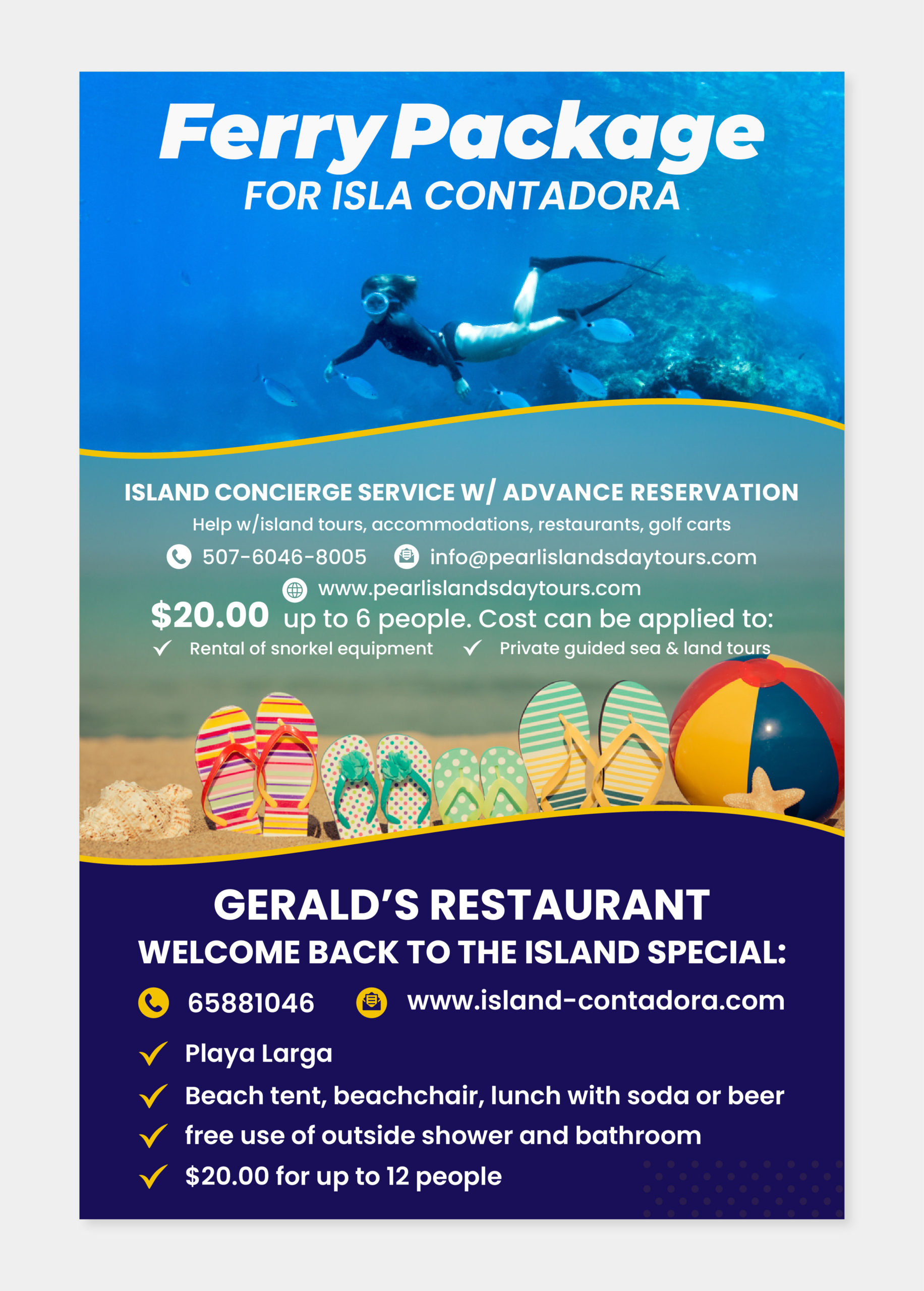 About us:
Owners of Pearl Islands Day Tours and step-on-guides for several tour companies including Whale Watching Panama.
Terry Little
A formerly USCG licensed captain in the U.S., with a merchant marine license, who for several years made his living captaining sail and power boats in the Bare Boat and charter boat tourism industries in Key West FL and the U.S. Pacific Northwest.  Terry is a now a Panama resident living on Isla Contadora where, he provides boat tours, and specializes in snorkeling and spearfishing instruction.
Ilene Little
For over a decade, Ilene made her living as a USCG licensed sailboat captain, acting in the capacity of senior captain for charter boat companies including Wind N Sails, in the San Juan Island of the US Pacific Northwest, and in Miami and Key West, FL for Southern Most Sailing, and as a sailing instructor for Womanship in Annapolis MD.
Both Terry and Ilene have been featured speakers at the Seattle Boat Shows.